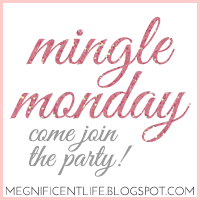 Wow! A twofer on Monday!! I never post twice in one day! You can check out our weekly menu HERE. I also thought I'd link up to a new blog I found! Join us!
Y'all know I can't let a special night like the Oscars go by without posting about the gorgeous dresses!
My favorite dress of the night was Lupita Nyong's pearl ensemble. The picture below just does not do this gown justice. But what can I say? I've always been a pearl fan and I can't believe it was made by Calvin Klein. I thought she looked amazing.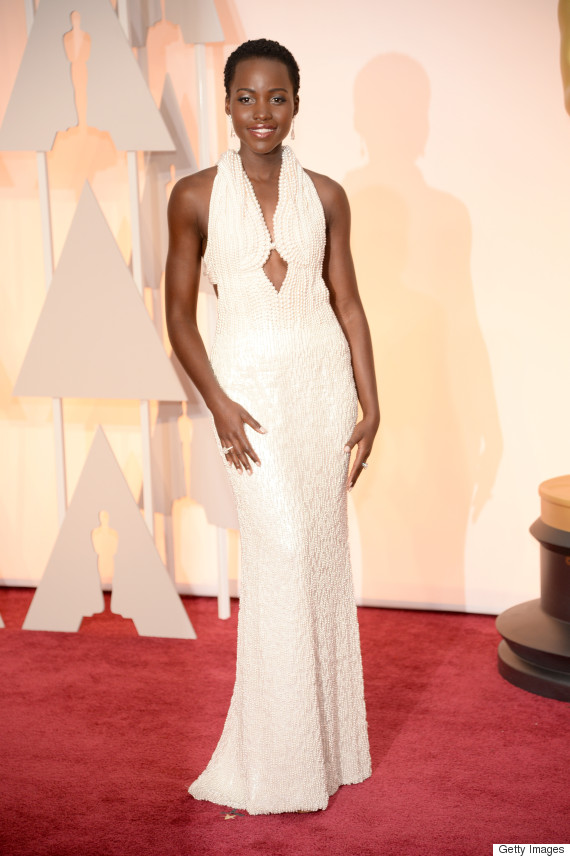 I know you probably think I've lost my mind by including Lady Gaga in my list, but let me explain. I did not like her dress. What I DID like was the fact that, other than the dress - and gloves! - I thought she looked NORMAL!! I saw her interview and her makeup and face just looked normal for a change and that's why I'm including her. By the way, her dress took two months to make.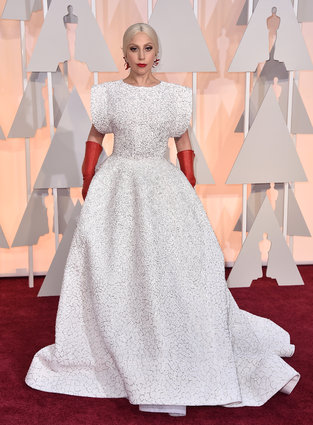 What did you think of Gaga's throw back to The Sound of Music performance? I thought she was AWESOME! Who knew she had that kind of voice? I think I tweeted, "Somebody give Gaga an Oscar!" Ha! And when Julie Andrews walked out, I nearly lost it. But I didn't.
Reese is always beautiful. You can never go wrong with black and white. Boo Mama tweeted that she loved her un-botoxed forehead.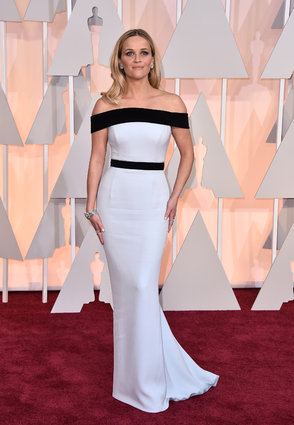 Gwyneth is a girl after my own heart. We're both pink girls! She's known for wearing pink to the Oscar's.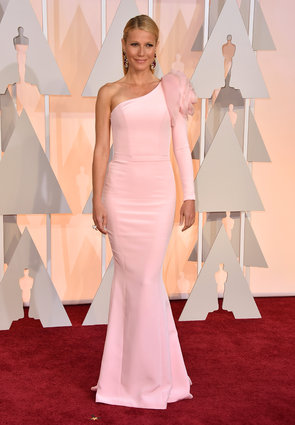 Rosamund Pike was also wearing a favorite color of mine. I thought she looked absolutely beautiful!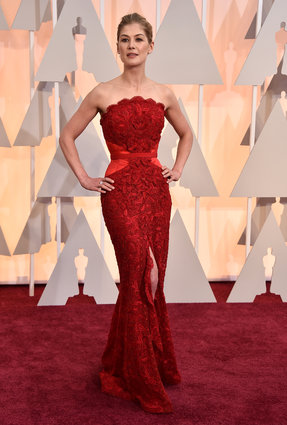 I loved the green ombre of America Ferrera's dress.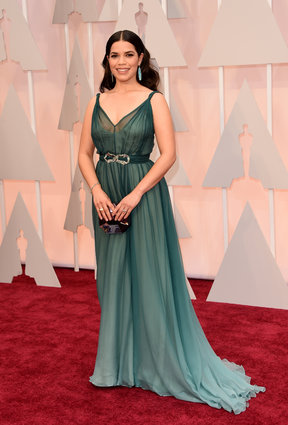 Anna Kendrick added some color to the night be wearing this beautiful dress by Thakoon.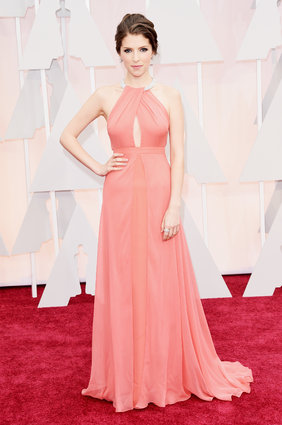 And that's the short list, peeps. I honestly didn't have that many dresses that I was in love with this year and that was kinda disappointing.
Some more thoughts from the night:
I did not like Patrick Neil Harris as the host. The whole suitcase thing under lock and key was stupid! And I had absolutely NO desire of seeing him in his whitey tighties. I mean, com'on. Really? There was just no way he could top Ellen's pizza delivery guy and the group selfie that took down Twitter last year!
And just where was Jennifer Lawrence?
Absolutely LOVED that Travolta got a chance to redeem himself over last year's flub of mispronouncing Idina Menzel's name last year! I thought they were great together.
"Call your mom" and "stay weird" were two lessons the Oscar's taught me last night.
Was it just me or did anyone else catch Benedict Cumberbatch take a swig from his flask just as the show was starting?!
And I have to say to my main squeeze Matthew McConaughey: Dude, why? Read my lips: get rid of the beard!! But I was bubbled over with joy when he walked out on stage and the first word he said was, "I'aight!" in that Texas drawl. Melts this Southern Diva's heart!
Did you watch the Oscars? What are your thoughts about the night? What were your favorites?