I hope you are reading a good book right now. I'm currently enjoying Elin Hilderbrand's, Winter In Paradise. Do you like to read books that take place in the summer during the cold winter months? I normally read "summer books" in the summer time on my raft in the pool, but our local library had Winter In Paradise, so I said, why not? Today I'm linking up with Jana and Stephanie for Show Us Your Books. Join us!
Catching Christmas ||
I read five Christmas books between the month of November and December, but only two of them are worth mentioning. Catching Christmas was probably my favorite of the season. Bah-humbug cab driver, Finn Parrish picks up Miss Callie, who is suffering from dementia, and his life is never the same. This book made me laugh and cry and a total holiday favorite. Four stars.
A Spark Of Light ||

I've seriously got to go back and read this book again. First of all, I enjoyed it more than I thought I would after seeing some of the reviews. However, it is not for the faint of heart. The setting takes place at an abortion clinic in Mississippi. Having said that, I was so confused in the beginning because the book is actually written backwards and it took me a while to realize it. There are also lots of characters and you know how I feel about that. Not my favorite Picoult novel, but strong characters and a timely topic made me give it three stars.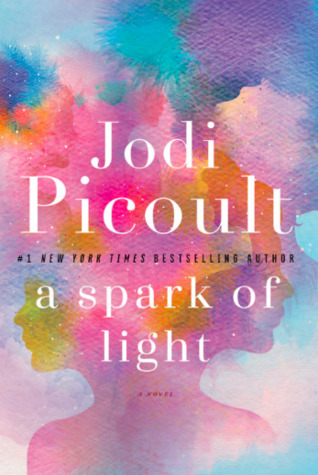 The Christmas Sisters ||

This book had much more depth and believability than I had expected. I don't like sappy Christmas books, so this one did not disappoint. Beth, Hannah, and Posy are sisters with their own baggage who descend upon their parents' house in Scotland for Christmas. Totally recommend this book for Christmas 2019. Three stars.
The President Is Missing ||

Mixed feelings about this collaboration with Bill Clinton and James Patterson. A reader in a Facebook group that I'm in said that it was absolutely horrible, but a few days later, another reader posted that the book was on sale for $4.99, so I decided to try it. To be honest, this book was all over the place. It included everything from an assassination attempt to bio-terrorism to foreign cyber hackers. I thought the remaining 40% of the book was the best and more along the lines of a "traditional" JP book. Three stars.
The Handmaid's Tale ||

I wanted to know what all the hoopla was with this book and then I saw that it was written in 1986? Well, this was the most bizarre book I've read in a while, but I would still like to watch the series by the same name. Just plain weird. Three stars.
Then She Was Gone ||

Pleasantly surprised with this thriller/suspense novel that everyone seemed to be reading in the Fall. A four star book with crazy twists and turns that I highly recommend. Laurel's daughter is kidnapped and the book picks up ten years later when she meets a perfect stranger in a cafe. What happened to her daughter, Ellie?
Happy reading, Bookworms!