Thank goodness March was a MUCH better reading month for me! I seriously considered giving up my favorite hobby for a few months if things didn't shake back soon, but the books I read this month just kept getting better and better. A great reading month makes this bookworm very happy!
Just Mercy || I decided to read this book because Jamie Ivey raved about it on her IG story. Last summer, I was in her summer book club and thoroughly enjoyed the books she chose. However, even hearing that this book would be made into a movie, did not push me to even finish it. I made it to 77% and decided to call it quits. If you're interested in reading about the unfairness of our court and prison systems and the trials and sufferings that people have gone through to be wrongly convicted of crimes and thus sentenced to death row, then this is the book for you (and if that sounds callous and cold, I don't mean it to be. I just don't think it was the right book for me at the time). This was definitely not the book that I had hoped it would be to jump start my 2019 reading slump. Three out of five stars.
Sold On A Monday || Ellis, an up and coming newspaper reporter in the 1930's, makes a poor decision of capturing a picture of two small children in a post-Great Depression era. After discovering what happened to the brother and sister, Ellis and Lily join forces to turn a bad mistake into a family restoration. This book had it all post-depression era, the mob, gambling, Prohibition, love, fantastic characters, and most of all, redemption and hope. Probably one of my favorite reads for 2019! Four stars.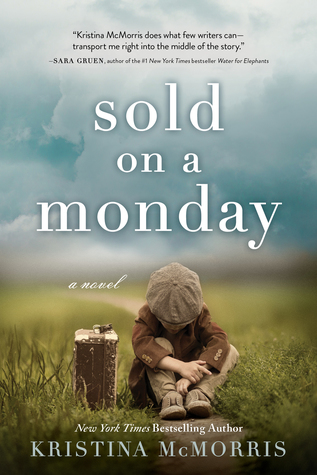 The Lighthouse Keeper's Daughter || A Facebook book group that I'm in ranted and raved about this book and author. I've never read anything by Hazel Gaynor before, but I enjoyed her writing style and would be open to reading another one of her books. The Lighthouse Keeper's Daughter was entertaining at best and sometimes confusing due to the author's flip flopping of character chapters and time. Basically it's two stories in one about women who find themselves as care takers of lighthouses, one in Ireland and the other in Rhode Island. Tragic events occur, but the story and lives of the two heroines come full circle and I enjoyed it very much. Note: Historical fiction. Three and a half stars.
Lying Beneath The Oaks || This book showed so much promise and even though parts of it were cheesy, I made it to 90% and then I said, "That's it! I can't read this anymore!" By that time, cheesy just got plain stupid. In spite of the cheesiness, I loved the southern charm of this book as well as the characters. Bottom line: don't waste your time.
The Silent Patient || I thought this book was totally worth the hype. Alicia shoots her husband and refuses to say another word. She is admitted to a psychiatric facility and meets Dr. Theo Faber. Will Dr. Faber be able to convince Alicia to speak again, and most importantly, will she confess to the crime? I was totally surprised by the ending. Totally recommend.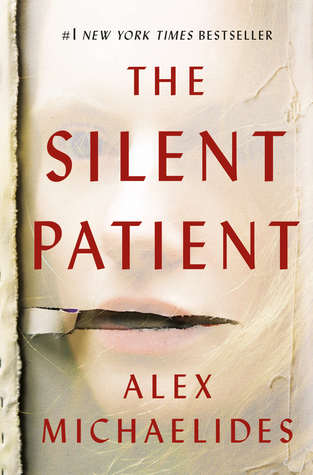 Run Away || My second Harlan Coben book and I thoroughly enjoyed it. If not for one particular aspect that just rubbed me the wrong way, I would have given it five stars instead of four. Simon and Ingrid's daughter is missing and Run Away is all about what a parent will do to get their daughter back. It's a wild ride, that tends to wane after about two-thirds in, but the ending is totally unexpected.
Later this month, I'll be sharing my SUMMER reading list! Stay tuned!