So yesterday I shared some ways to stay frugal in February because this Mama is going on a spending freeze this month. No new clothes, books, accessories, or make up for February and believe me! I'm going to live to tell you about it! My announcement probably defeats the whole purpose of Tanya's little link up today, but never fear! I have JANUARY purchases to share with you!
Leopard Earrings || Look at these! I love them! They're from Paisley Grace Boutique and less than $20. My social media feeds are notorious for constantly showing me things that I'll love, but I only had to see these one time to know that I had to have them.
Pretty Simple 2019 Calendar ||

I know all you girls love your Erin Condren and Emily Ley calendars, but I'm not a calendar type girl (I tried a bullet journal last summer and that lasted about a week!). With the exception of work, I just don't plan like that. So...when I decided that I probably should start writing things like appointments down, I went the cheap route and purchased this calendar from Amazon. It doesn't have all the bells and whistles, but for me, it's perfect!
Toatree Fineliner Pen Set || And of course, a new calendar requires new pens, right? I'm a pen snob and everyone at the office knows not to leave their pens in Laura's office. Ha! This set is my new favorite and perfect to go with my new calendar. I may not be a top notch planner, but I have already color coded the things that I've written in my calendar.
Lysa Terkeurst's new book || I ordered It's Not Supposed To Be This Way because I began an online Bible study featuring Lysa's new book. I have listened to her interviews on Jamie Ivey and Alli Worthington's podcasts and they were amazing.
Micro Needle Derma Roller || I decided to try this inexpensive derma roller when I saw it on Biana's blog. Y'all! I'm not gonna lie! The first time I used this thing, I think I may have over did it because my face was on fire! I forgot that this was a "needle roller." Duh! But I can NOT tell y'all how much I am loving this little gem! It is AH-MAZing!! I've been using it for about three weeks and the results are very surprising.
Caldrea Hand Soap || Our local boutiques no longer sell my favorite hand soap and so you may have seen my face last month on my IG stories on the day I ordered it online and paid nearly as much in shipping as I did for the soap itself! Wow! Crazy! And I guess I'm crazy for paying it, but I just love it!
Valentine's Day Shirt || I was so pleased with our Fall shirts from Bash that I decided to buy one for VDay. I am so impressed with the quality of these shirts and the customer service is exceptional!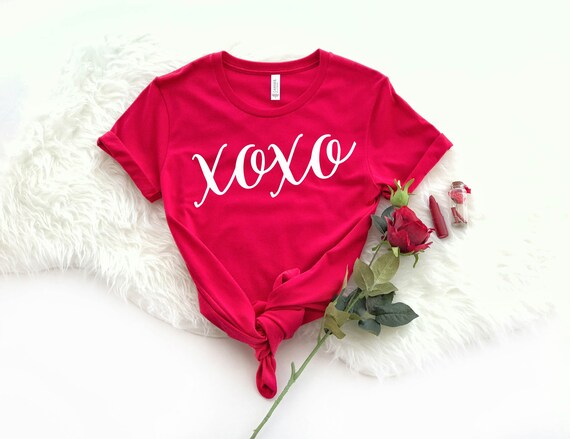 Acrylic Tortoise Shell Earrings || It was the month for earrings! What can I say?
My dear blog friend,
Lisa
, shared
these earrings
on her blog a few weeks ago and looked oh-so cute wearing them! So naturally, I wanted to #twin with her and had to have them. Stop by her blog and tell her HI!
Black and White Gingham Top || Recently we had to make a stop at Walmart on the way to a basketball game and I had a few minutes to browse their Time & Tru line, which I really, really like. I found this black and white gingham blouse and I want y'all to know that I found it BEFORE Amy Hannon and Kelly Stamps found it! Ha! Check your stores, Friends, because the top isn't online.
Whew! That's alot of stuff, y'all, and that's just the things that I can REMEMBER! Wish me luck on my no spend February!