I recently made a new friend while we were at the beach for Easter break. Each day she arrived around 11:00 with her chair, her umbrella, and all her "luggage," and she would sit close to our cabana and read her book. Her husband would join her around 1:00, stay for a few hours, and then leave again. I thought I noticed that she was reading Something In The Water, and once when Wayne and I were coming back from a stroll, I stopped and asked her if she was enjoying it. From our conversation, I got the impression that we both felt the same way about the book and it was fun having an enjoyable conversation with a fellow bookworm.
It was a slow reading month for me, even at the beach. I enjoy people watching so much that I didn't spend as much time reading as I thought I would. Here are the books I read in April.
And Then You Loved Me ||

Such a sweet romance book with lots of depth and character development. Even thought I did not like it as much as Cooper's last book, A Month In Tuscany (one of my favorite books!), it was still an enjoyable and heartfelt read. Becca and Matt are long lost loves that, once a tragedy strikes, are drove apart until Matt's grandmother dies nearly twenty years later. This book is full of surprising secrets and sad moments, but the ending is worth the read. Three and a half stars.
The Storyteller's Secret || This book kept popping up on Amazon. If you're a Jodi Picoult fan, then you know that she wrote a book called, The Storyteller, and it is one of my favorite books, so I was little wary about reading another book with a similar title. Well, I ended up enjoying it so much more than I thought I would. Jaya returns to her grandmother's India in search of her family's history after suffering from her third miscarriage. A beautiful story of love, heart break, and resilience. Five stars. I highly recommend this book.
Daisy Jones & The Six || Do not pass go. Do not collect $200. Go straight to Amazon or Barnes & Noble or your local library and get this book! I have been telling everyone I know about it so make sure you read it at some point this summer! I absolutely LOVED this book! So much so that I'm considering listening to the audio version since so many people have been talking about how great it is, too! This was the first book I read on my summer reading list and if the rest of the books I chose are this good, I'm in for a ride! Totally 5 stars.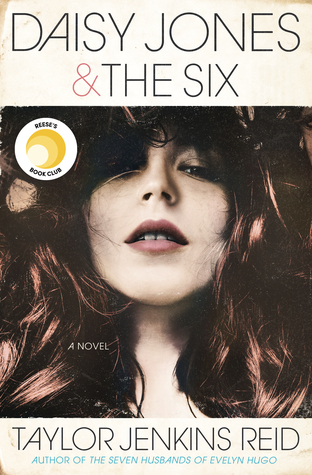 Be sure to stop by Jana and Steph's blogs for even more posts for bookworms!