Hello, Bookworms!
Because August was such a dismal reading month for me (Never fear! I have a few books to talk about!), I decided to start off by sharing some of my favorite authors that I've met in the past few years. I shared these on my IG stories back in July and I've scattered the meet and greets throughout my blog as the events happened, but I wanted to have them all in one post as well.
Melanie Shankle and Sophie Hudson ||

These two hilariously funny girls came to a church in our area a few years ago. Melanie told the story of buying her purple coat in the lobby of a San Antonio car wash and I told her while she was signing my book that I had the same exact coat, but unfortunately mine wasn't purchased at a car wash. We both had a great laugh about that! I'm currently reading Melanie's 100 day devotional book, All Things Holy.
Paula Deen and Michael ||

My best friend, Leigh and I stood in lines for HOURS at our local Books-A-Million about six years ago to meet Paula. The lines wrapped around the book shelves and it was just ridiculous. We were not allowed to have pictures with them or touch them. When it was my turn to have my book signed, Paula looked at me and said, "Well, aren't you precious!" I guess standing in line wasn't so bad after all.
Nicholas Sparks ||

At the time I saw Nicholas Sparks, I was in a monthly book club and it just so happened that our local university was having a fund raiser and he was the guest. There was a meet and greet before the presentation and we got to talk to him and have our picture with him, but he was aloof and a little stand offish. However, I absolutely LOVED hearing his stories of how his books came to be and he talked about the movie production of them as well. Another author that we could not touch, and only allowed pictures from across the signing table.
Mrs. Kay From Duck Dynasty ||

We live in the same town as The Duck Dynasty peeps (I went to college with Willie), so a few years ago when the show was at it's highest popularity, Mrs. Kay was signing cookbooks at a local home furnishings store for their Christmas open house. She was very nice, but a real talker! That's Alan's wife standing beside her. You can tell Alise was not impressed.
Greg Iles ||

The girls and I drove to Natchez one Sunday afternoon for Greg Illes' book signing for the last book in his trilogy, Mississippi Blood. The weather was absolutely perfect that day and the signing actually took place on the porch at an antebellum home, complete with a band, drinks, and appetizers. The four of us just happened to be standing at the right place when Greg walked out onto the porch, so we were like the fourth or fifth peeps to get our books signed. Of course all the brunettes tried to run me out of the picture, but I squeezed myself in and we actually made the front page of the Natchez newspaper the next morning. Who says we don't know how to rock a book signing?
Beatriz Williams ||
I shared my meeting with Bea - Ha! Remember, we're BFFs, right? - last month so I'll just link it here in case you missed it, but she was such a delight!
If you're still hanging with me, here are the books that I finished in August.
The Summer Wives ||

Yes, I was anticipating a bit more from my favorite author with this read, but I wasn't totally disappointed. It was a nice, enjoyable book that I took my time delving into while I was on my raft in the pool. Because I would go days in between reads, I had a hard time keeping the three main characters separate, but Williams in notorious for writing in several points of view and flipping between years. Three stars.
All Your Perfects ||

I loved the ending of this book, but that's about it. This is a story about a married couple and more or less their struggle to have a baby. Although I really liked Graham and loved how he fought for Quinn, I could not identify with her emotions and turmoil, so this was not my favorite Colleen Hoover book. Despite the high ratings, I can only give three stars.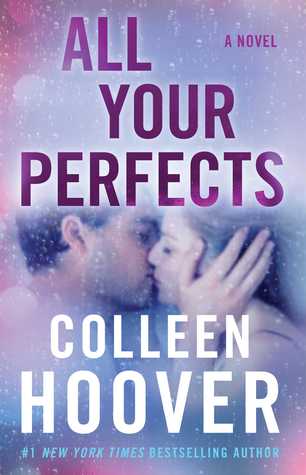 The Ever After ||

This novel is about nothing more than a woman's struggle with her husband's infidelity. When Josie finds emails from another woman on her husband's phone, she goes into investigative mode. After Frank admits his affair, the remainder of the book is about how Josie comes to terms with the events. There are no twist and turns as in Pekkanen's previous book, The Wife Between Us, which I thoroughly enjoyed. I liked this book; I liked Josie and I kept reading because I wanted to know just how forgiving she would be. Three stars.
The Forgotten Room ||

I so, so struggled in the beginning of this book. I think part of the reason was because of life and the other being the three main characters being split between chapters and the constant back and forth of the generations. But Beatriz talked so extensively about her collaboration with Karen White and Lauren Willig at the book signing in July, that I was so excited to read it and at the end, I was so glad that I did. It's a sweet, mysterious, intertwining love story that I really enjoyed and would recommend to my historical fiction friends. Four stars.