First of all, I have to mention that I spent most of June reading cookbooks. I went to our local library and loaded up on low salt recipe books, heart healthy recipes, and just about anything else that a heart attack patient needs in order to make a change in their eating habits. So those books should count for something, right?
Looks like I was able to do a 180 on my May reading slump during June and today I'm sharing what I read with y'all, Steph, and Jana! If you're looking for a new book to read, be sure to hop over to the link up for some great ideas from other bookworms like me!
I'm also linking up with Lindsay and her friends for Welcome Wednesday!
17th Suspect ||
I enjoyed this book which is in The Woman's Murder Club series by James Patterson. I love the camaraderie and friendships between the characters. In this book, Yuki has taken on a case that begs the question: Can a woman be tried for rape (of a man)? I thought this theme was interesting and I wanted to keep reading to find out the verdict. But be forewarned: there are explicit details. In the meantime, Lindsay Boxer is trying to find out who is shooting homeless people in downtown San Francisco. Four stars.
No One Ever Asked ||

I read this book on lazy days of floating around the pool on my new raft. Jamie Ivey chose this book for her summer book club. I had a hard time getting into it - there were so many darn people that I had a hard time keeping them straight (Y'all know how I feel about a lot of people!). I struggled through the first one third of the book, but after that, I was sucked in. This book is about one thing: race. Author, Kate Ganshert's storytelling makes readers consider their own feelings and perspective regarding race. The story telling was just so real to me. Four stars.
A Nantucket Wedding ||

So this was my first Nancy Thayer book and I borrowed the audio version from the library. I didn't care for the voice of the person reading the book, but I let it go. Allison and David are planning their second marriage with a big who-ha on Nantucket, but this book is more about Allison's daughters than a wedding. I was a little disappointed in this one, but I gave it three stars.
The Summer I Met Jack ||

LOVED this fictional depiction of Jack Kennedy's love affair with Alicia Corning Clark, which was before Jackie and before his run for the presidency. I'm a sucker for Camelot and have always been mesmerized by the story of Jack and Jackie. Alicia is from Poland and she escaped during WWII to the United States. As luck would have it, she ends up in Hyannisport and eventually makes her way to Hollywood. I was drawn to Alicia and enjoyed the romance between her and Jack. I fully believe if Joe Kennedy had not intervened, Alicia would certainly have been the First Lady.
Love and Ruin ||

I picked this book up at the library having absolutely no idea that it was about Ernest Hemingway and his marriage with Martha Gellhorn. If you enjoyed The Paris Wife, then you will enjoy this follow up. It was a slow, but satisfying read. Three stars.
Currently Reading ||

The Perfect Mother was on my summer reading list and I nearly decided not to read it because I wasn't impressed with the reviews. However, this book is suppose to be made into a movie starring Kerry Washington, so I put the reviews aside. Let me just say, I am loving it! The reader is sucked in from the very beginning. So far, all I can tell you is that there is a baby that's kidnapped. So good!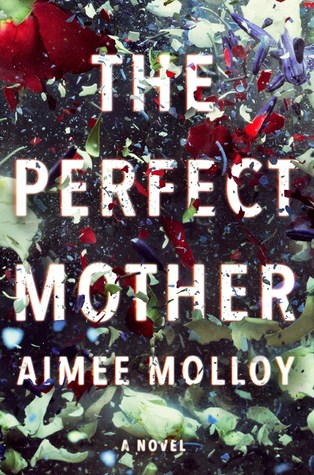 Guess what! I'm planning to meet one of my favorite author's this weekend! I am SO PUMPED about it! I'll tell you all about it next month!
Happy reading, Bookworms!